Parish Pastoral Council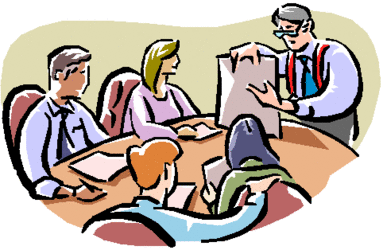 "In every parish in the diocese, a Pastoral Council shall be established, if the diocesan Bishop, after consulting with the Council of Presbyters, so decides." – Canon 536, §1
The purpose of the Parish Pastoral Council is to attend to the Spiritual and Pastoral needs of the people of the parish in partnership with the local Priest. The Pastoral Council maintains an overview of the whole parish and plans strategically to ensure that the faith of the community is nurtured and strengthened.
In his document At the Beginning of the New Millennium, Pope John Paul II states that 'the church of the Third Millennium will need to encourage all the baptised and confirmed to be aware of their active responsibility in the church's life.' This responsibility is rooted in the church's teaching that all the baptised share in the role of Christ the Priest, the Prophet and the King and all the baptised have an equal and active part to play in the life and mission of the church.
Parish Pastoral Councils are structures of participation where the shared responsibility for the mission of the church and the genuine equality and action of all the baptised is both encouraged and sustained in the life of the parish.
It is in this context that Canon 536 on Parish Pastoral Councils should be understood and applied:
If after consulting the council of priests, the diocesan bishop considers it opportune, a pastoral council is to be established in each parish. In this council, which is presided over by the parish priest, Christ's faithful, together with those who by virtue of their office are engaged in pastoral care in the parish, give their help in fostering pastoral action.
The pastoral council has only a consultative vote, and it is regulated by the norms laid down by the diocesan bishop.
Mandate
A Parish Pastoral Council is to be established and operative in each parish in the diocese by the year…
In the case of a parish with more than one Eucharistic community, there are two options:
a. One Parish Pastoral Council with representatives from eachcommunity will meet on a regular basis for the good of the entire parish community.
b. Where appropriate each Eucharistic community will have its own co-ordinating group which will meet on a regular basis to serve the needs of the local community. Representatives from each Eucharistic community would form an overall Parish Pastoral Council and would gather at agreed times during the year.